Lymph Node Therapy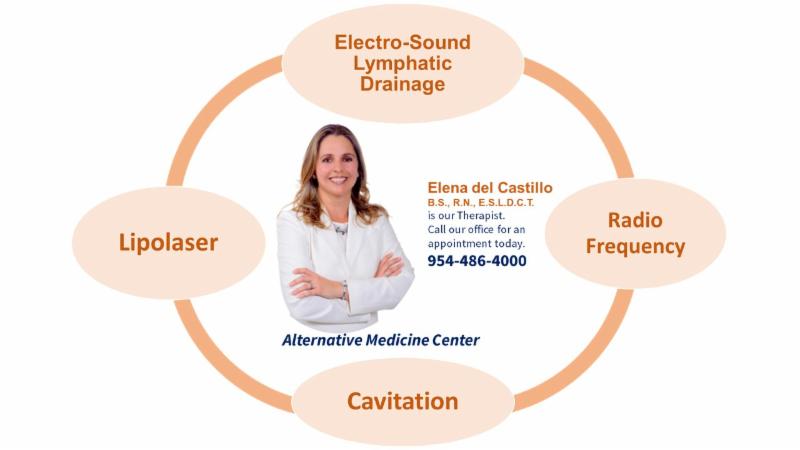 Lymph Node Therapy is provide by Elena Del Castillo. Elena has educational degrees in Biology and Nursing. She is also an Electro-Sound Lymphatic Drainage Certified Therapist.
The fastest and easiest way to schedule your appointment with the Elena is to contact our Ft. Lauderdale Florida office at (954) 486-4000.

One of our staff members will promptly schedule you with a convenient time to see the doctor.

Please don't delay as the majority of health conditions tend to worsen or recur without the appropriate care.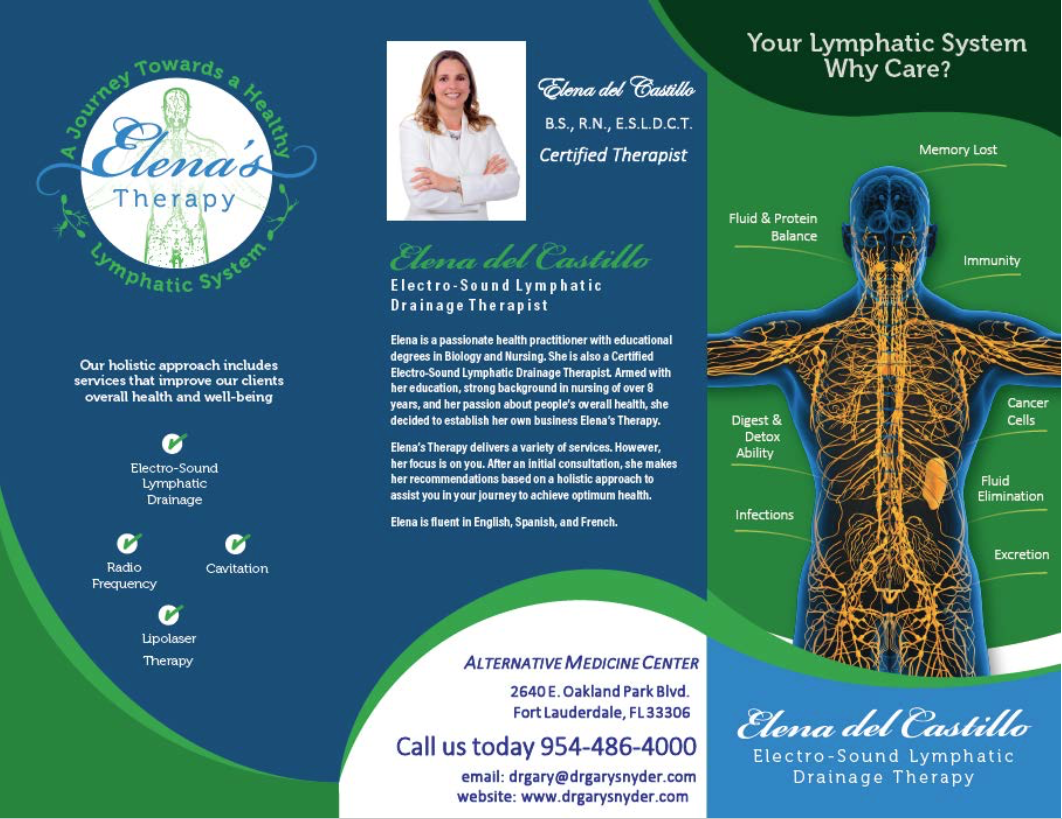 *click to view larger